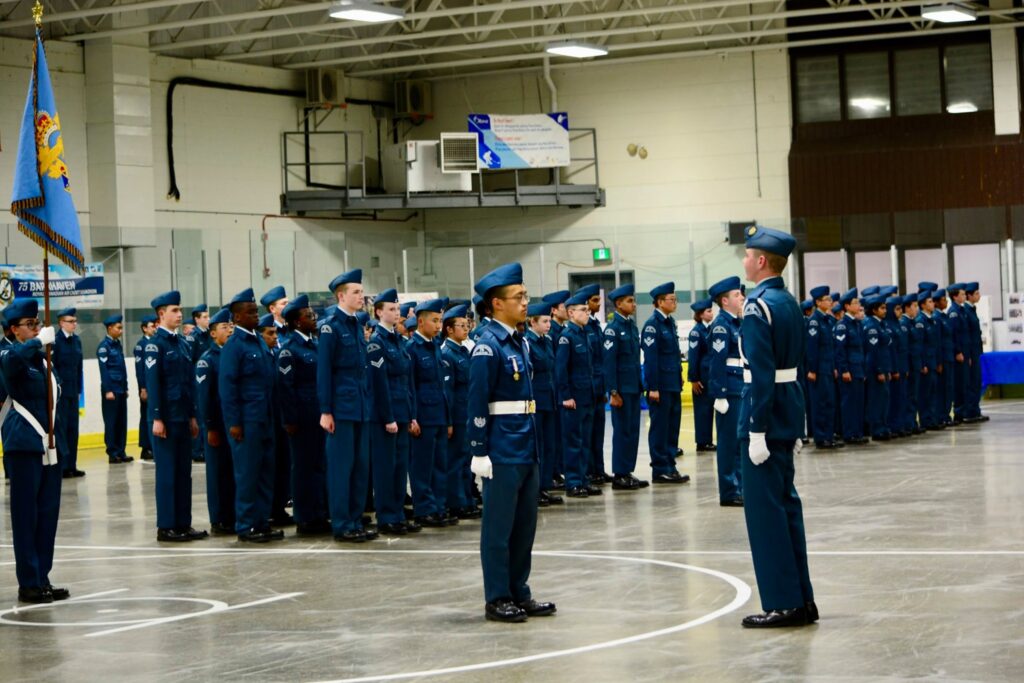 A Parade Night is our weekly training night. Cadets form up, are given instructions for the evening, conduct the activities, and then form up at the end of the evening for closing announcements.
Regular Training Nights info:
Learning about Aviation and Aeronautics subjects
Learn about Canada's role in significant historical event
Learn about the Royal Canadian Air Force and Canadian Forces
Participate in sports, fitness, leadership, and team activities
Participate in drill and ceremonial activities
During closing parade, we invite all parents to join us in the Learning Commons for announcements and other important information.
Cadets who are unable to attend a training night, must fill out the Training – Notice of Absence Form located on our homepage.